5 DAYS AYURVEDA HOLIDAY IN NEPAL
---
From low flat lands ascending to an altitude of the highest peak of the world, Nepal is not only rich in its natural diversity but is also enriched with cultural miscellany. Kathmandu, the capital, along with its scenic beauty is the confluence of Hindu and Buddhist art and culture. Ayurveda holiday in Nepal helps to explore the beauty of Nepal and Ayurveda therapy together.
A 5 days Ayurveda holiday in Nepal is a wonderful idea and the addition of Ayurveda and Yoga would be the best compliment for you tour. How would you feel with every morning welcomed with Ayurveda therapy, days entertained by visits and evenings calmed with Yoga? Wouldn't that be a great idea?
Here in this article we, Nepal Ayurveda Home suggest you the itineraries for a package of Ayurveda holiday in Nepal.
Day 1 of Ayurveda holiday in Nepal
---
The first day will be your arrival at the Tribhuwan International Airport, Kathmandu. You will be received by one of our staffs at the airport and transferred soon to the hotel. There will be a short orientation program regarding the daily schedule for your next 4 days. As per your arrival time and as per your comfort, we can begin our Yoga classes from the first evening.
Day 2- includes ayurvedic massage and visit to some world heritage sites
---
The next morning of this Ayurveda holiday in Nepal, you will be provided with Ayurvedic massage. It's for sure you will get a soothing and relaxing session for an hour or two when the hands of our skilled masseur start kneading and pressing your body parts.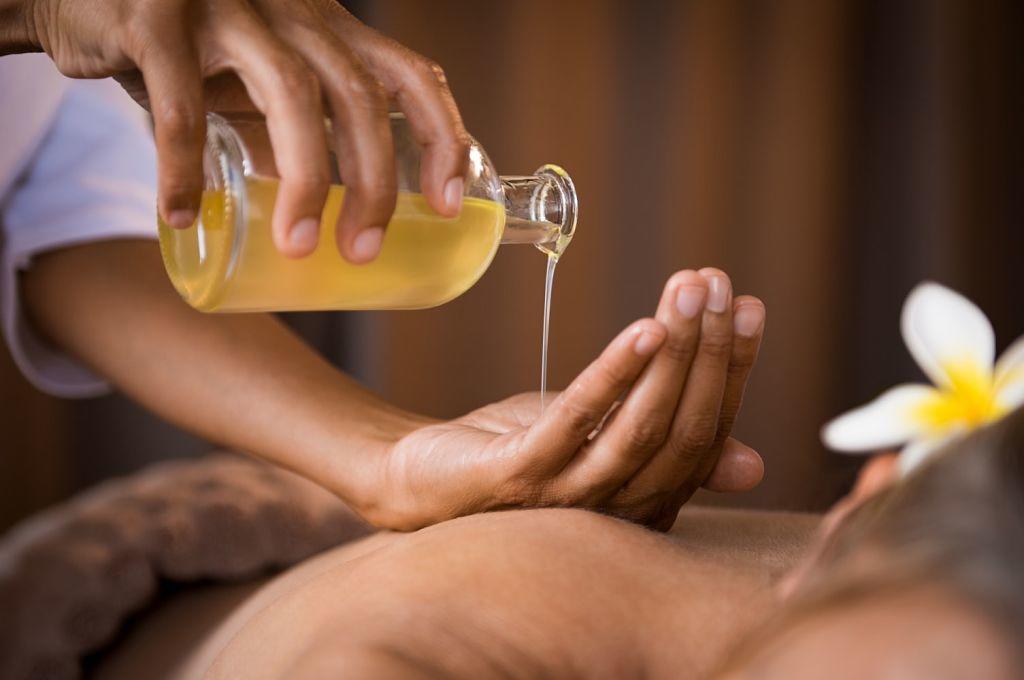 After the massage you will be having your lunch by 10 to 11am you will be moved for sight-seeing of two World Heritage Site enlisted destinations Kathmandu Durbar Square and Swayambunath Stupa.
Kathmandu Durbar Square consists of royal palace, courtyards, temples and deities built during the Malla and Shah Kings era. You would encounter many monuments built in Pagoda style, an architect model original to Nepal. Hindu Deities of Bhairav and Taleju Bhavani and most importantly the residence of Living Goddess Kumari are also accompanied within its periphery.
The next destination Swayambhunath lies nearby and we head towards it after you are fulfilled with the sight-seeing of Durbar Square. Swayambhunath, meaning which was self-created goes with the other name of Monkey Temple. The Swyambhunath complex comprises of variety of shrines and temples along with the main stupa the symbol of enlightenment.
After you have fulfilled passing the time in the serene environment of Swayambhunath, you will be taken straight to the hotel, where your evening Yoga class is waiting for you in this Ayurveda holiday in Nepal.
Day 3- Steam, massage and visit some UNESCO heritage site
---
It's the third day of the Ayurveda holiday in Nepal. We know how eager you are to take the morning Ayurveda therapy session. Along with the massage therapy you will be given steam therapy, steaming you with the vapor of herbal decoction during this Ayurveda holiday in Nepal.
This day will be a fun as you will be sight-seeing the remaining Durbar Squares in the valley, Patan and Bhaktapur. We will head straight to Bhaktapur first, quite some distance, about 13km from Kathmandu. Bhaktapur Durbar Square is the royal palace complex built during the reign of Malla Kings of Bhaktapur.
55 window palace and 5 storied Nyatpola temple would be some sites to see. The pottery square nearby the main square is an interesting place to visit and watch beautiful pottery being made just in front of your eyes. Flourished in a large area, with grand monuments and big courtyards, you will surely find difficult leaving the site once you are in.
Next to our remaining Durbar square, situated at the heart of Lalitpur city, Patan Durbar Square is the royal palace where the Malla kings of Lalitpur resided. The complex comprises of courtyards and temples varying from pagoda to shikhar style of monuments. More than the monuments people roaming and resting around the site especially attract your eyes. Needless to say, but don't ever miss out your camera.
Back to our place. With all the memories of the day, we will dive deep into the meditation and breathing practices of yoga and end our day with bliss.
Day 4- Shirodhara therapy and visit to Pashupatinath temple & Bouddhanath
---
On our fourth day of the Ayurveda holiday in Nepal, you will be given a special therapy called Shirodhara. You would be first given gentle oil massage on your head and then lied upon the massage table. Then medicated oil is dripped continuously on your forehead. It will be intriguing with the addition of singing bowl vibration during the therapy session.
We have got sight-seeing of two holy places for this day, firstly Pashupatinath.  This sacred site is a complex of several temples, ashrams, idols, scriptures on the bank of Bagmati river and in the vicinity of the main temple. One of the holiest deity dedicated to Lord Siva, Pashupatinath is the pilgrimage site of Hindus all around the world not to be missed during their lifetime. Surrounded by forest, monkeys and deer are all around.
The next site which lies quite nearby our first destination is Bouddhanath stupa. Bouddhanath is the holiest Tibetean Buddhist pilgrimage and thus is the site of Tibetean culture in whole of the Kathmandu valley. Designed as a giant mandala and surrounded by prayer wheels a site crossed by maroon dressed Buddhist monks and nuns every minutes will surely induce the spiritual vibe within you.
And as usual after the sightseeing, you will meet the evening sessions of yoga back in the hotel.
Day 5  of Ayurveda holiday in Nepal includes hiking and massage
---
On the last day, you will be prepared with trekker's massage as the day will await with a hiking session.
Chandragiri hills is the high hill on the southern region of Kathmandu valley. You can reach the top of the hill from the base in nearly 4 hours of hike. A touristic destination has been recently built at the top with resorts and restaurant at the top. You can have panoramic view of snowy mountains and whole of the valley from the top.
If you think you can't hike to get to the top, you can take a cable car ride too. But we still recommend the hiking route. It's better with the green nature.
After the day travel is finished you will be taken back to the hotel. We will surely not have any strenuous yoga session, rather philosophies and some experience of yoga sleep will be included on the last session of yoga class.
Now isn't this wonderful? The therapies mentioned in the itineraries above can be changed as per the menus of therapy we provide here. If you like this Ayurveda holiday in Nepal package, please contact us we would be very happy to serve you.