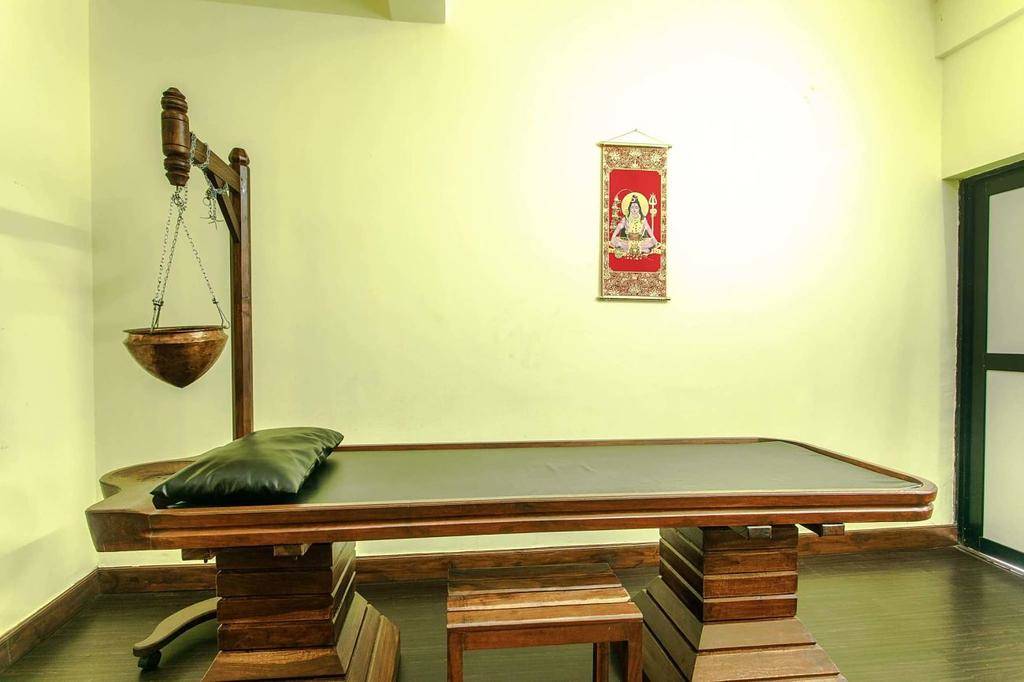 Are you willing to experience 5 Days Spa and massage training course in Nepal? 
Nepal is a land of ecstasy where tranquility echoes from every corner. This holy land has always been a sweet abode to the ones who are in pursuit of knowledge, peace and joy. Calmness and relaxation is the wealth which we are rich in. Atithi Devo Bhava – where guests are treated as Gods and hence providing a good care to the guests has a great spiritual value. We find ourselves pleased when we are able to make our guests blissful.
Everyone is in a rush and the busy world is just shortening our leisure time where we are confined to compromise for our free time spending. Thus everyone is in the pursuit of something nice and relaxing which can be gained in a short period of time. We have acknowledged this difficulty, and hence came up with the idea of providing a short and effective training course in the most trending domain of relaxation – a 5 Days Spa and Massage Training Course.
So if you are in Nepal and in the search of established spa and massage training course, Nepal Ayurveda Home offers you the best.
What do we offer in 5 Days Spa And Massage Training Course?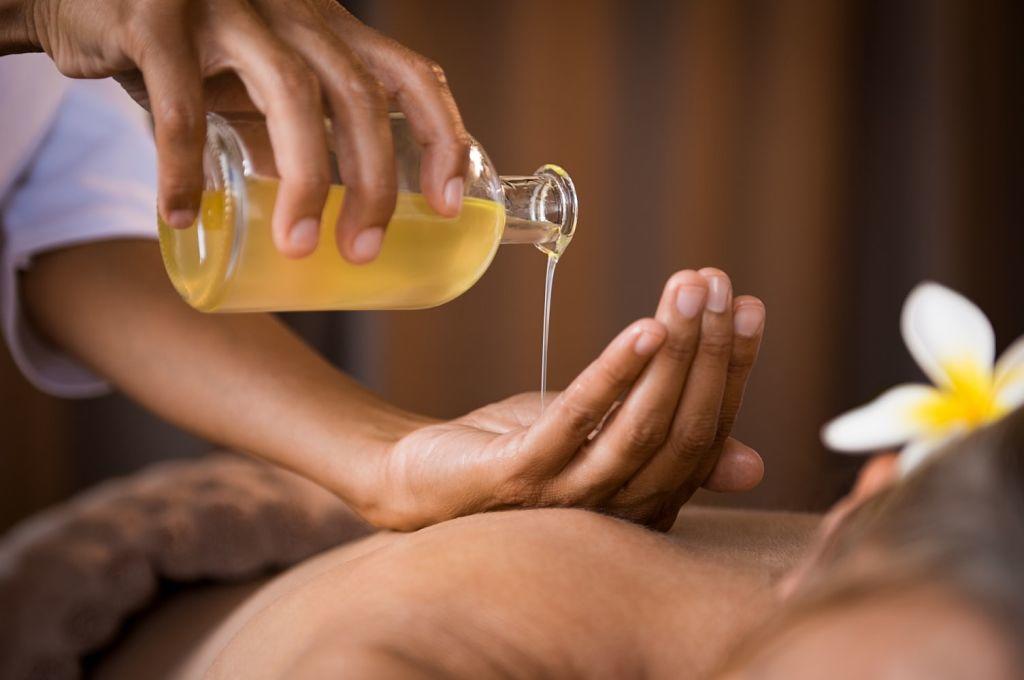 1. Introduction and History of Massages
Massage as understood simply is the manipulation of soft tissues performed for therapeutic or relaxation purpose. There are number of massage arts practiced around the globe. We will be learning about their evolution and uniqueness in short and simple manner. Touch, Stroking, Friction, Kneading, Vibration, Percussion, Joint movements are the common components of most of the massage therapies. Variations in the techniques and materials used for massage make each massage peculiar than other.

Along with the theory we will be focusing mainly on the techniques applied in the following therapies for practical purpose.
Types of Massage Courses
Swedish Massage
Deep Tissue Massage
Hot-Stone Massage
Thai Massage
Ayurvedic Massage
Acupressure/Marma therapy
Head and shoulder
Nepali traditional massage
2. Basic anatomy
You will be requiring a sound knowledge of basic anatomy relevant to massage in order to practice correctly. The techniques of massage to be applied on different body parts varies accordingly. If you don't have an essential knowledge about the structural framework of the body parts, you will get confused where to apply much stress, where to knead or tap, in which direction pressure is to be applied and a lot more. This portion of the course lay down the foundation for the practical aspect of the massage.
3. Massage Therapy and Precaution
The efficiency of therapy is observed only when they are applied in a standard sequence and pattern. Correct postures, accurate amount of pressure and direction of hand movements are the essential components of massage. You will be practicing more than 100 techniques of massage steps, movements and pressure points within this course of study. Here you will also get the chance to know about the physiological effects of specific massage. Along with these you will be guided with precautions at every point while providing the massage, because it's always the balanced amount of pressure and movements that provide the consumers a relaxed and soothing feeling. Also, the students are made known about both benefits and contraindications of different massage therapies.
4. Pre-massage and Post-Massage Principle
Preparations and finishing are the vital components that provide perfection to the art. How much skillful hands you acquire if you are not able to make your customers ready for the massage or if you haphazardly end the course of massage, you are not supposed to be a good practitioner. We do take a good care of that while teaching our students and make them aware how to deliver the procedures from "before the beginning to beyond the end".
5. Spa management
Spa, in comparison to massage, may need less skilled hands in action, but the arrangement and management tricks are the key points behind a successful spa house. In our course we will be providing tips for running a spa school. We will teach you how to choose quality spa product, how to set a spa room, how to run front office and handle the guests.
6. Auxiliary Yoga and Ayurveda knowledge
Every courses and packages that is provided from Nepal Ayurveda Home is influenced by Ayurveda and Yoga. That's what makes us different from other training institutes. Even within this short period course we will advise you with some basic concepts based on Ayurveda especially in choosing materials for massage and spa according to nature of persons and diseases. Brief knowledge about enhancing effects of yoga breathing and meditation practices will also be introduced in this course.
Why Spa and Massage Training Course in Nepal Ayurveda Home?
Nepal Ayurveda Home is the pioneer Ayurvedic school in Nepal that offers you the course in spa and massage training. Situated in the cultural hub of Kathmandu city – Thamel, we provide you training from professionals and qualified teachers who will teach you the very best techniques of different massage therapies. They will even provide you one of the massage included in the course so that you can experience yourself – the pressure touch of the massage.
The course is available with and without accommodation as per your requirement. The accommodation is facilitated with 24 hours of free Wi-Fi and 24 hours of hot water shower. We have a comfortable spa room with AC and you will be provided with clean bed sheet, towel and oil to practice with. We are also available with a roof top restaurant where you can enjoy various cuisine along with the view of beautiful Thamel.